Based on the tourism score, the best time of year to visit Rochester for warm-weather activities is from late June to early September.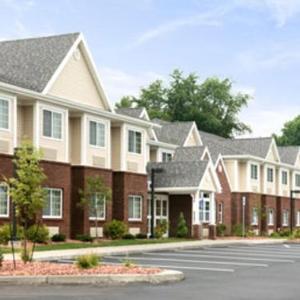 Located on Chili Avenue about two miles south of I-490, the Microtel is 10 miles west of Rochester and within walking distance of shops and restaurants. Drive 20 minutes west to Highland Park or to visit other Rochester attractions, such as the Strong National Museum of Play, Rochester Museum & Science Center and George Eastman House. The Rochester Institute of Technology is 15 minutes east and the State University of New York at Brockport is 30 minutes west. The Greater Rochester International Airport is six miles away.
Top Trending Rochester Hotels
Top Trending Rochester Airport Hotels
If you're flying in and out, you're exactly where you need to be, adjacent to Greater Rochester International Airport. If not, you're right by I-390 and just 10 minutes from downtown Rochester attractions like the Strong National Museum of Play and the Rochester Museum & Science Center. The University of Rochester campus is just three miles from the hotel.